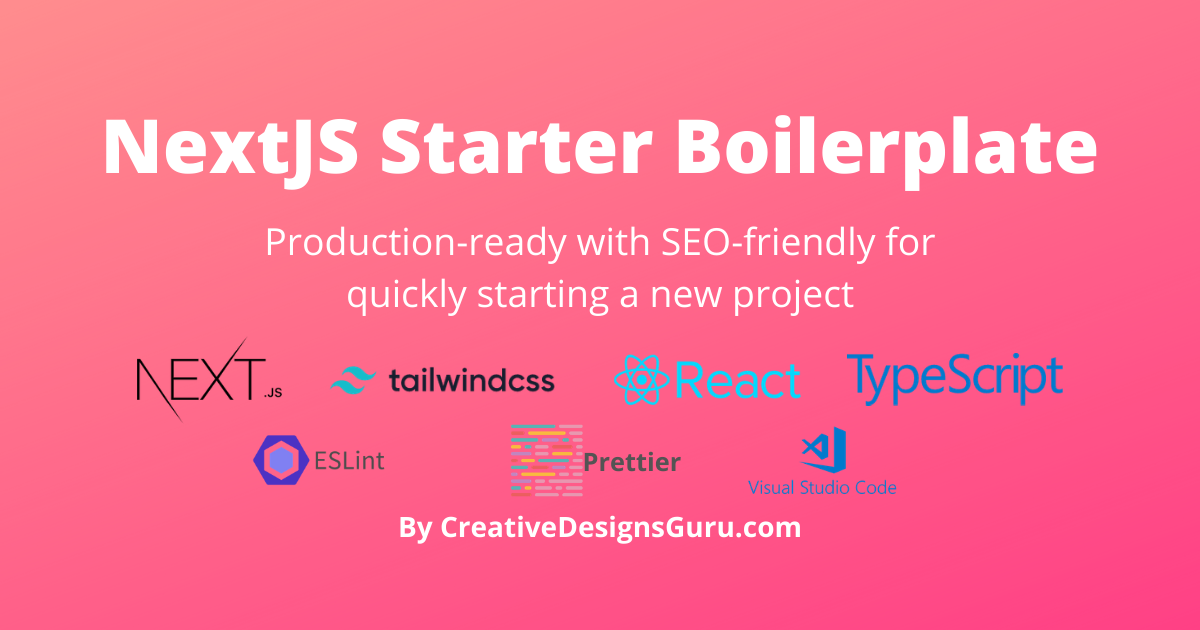 Boilerplate code for your Nextjs project with Tailwind CSS
🚀 Next.js Boilerplate is a starter code for your Next js project by putting developer experience first . ⚡️ Made with Next.js, ESLint, Prettier, PostCSS, Tailwind CSS.
Next js Boilerplate Features
Developer experience first:
Built-in feature from Next.js:
☕

Minify HTML & CSS

💨

Live reload

✅

Cache busting
Our Stater code Philosophy
Minimal code
SEO-friendly

🚀

Production-ready
Check our GitHub project for more information about Nextjs Boilerplate.
© Copyright 2021 Nextjs Starter. Powered with
♥
by
CreativeDesignsGuru