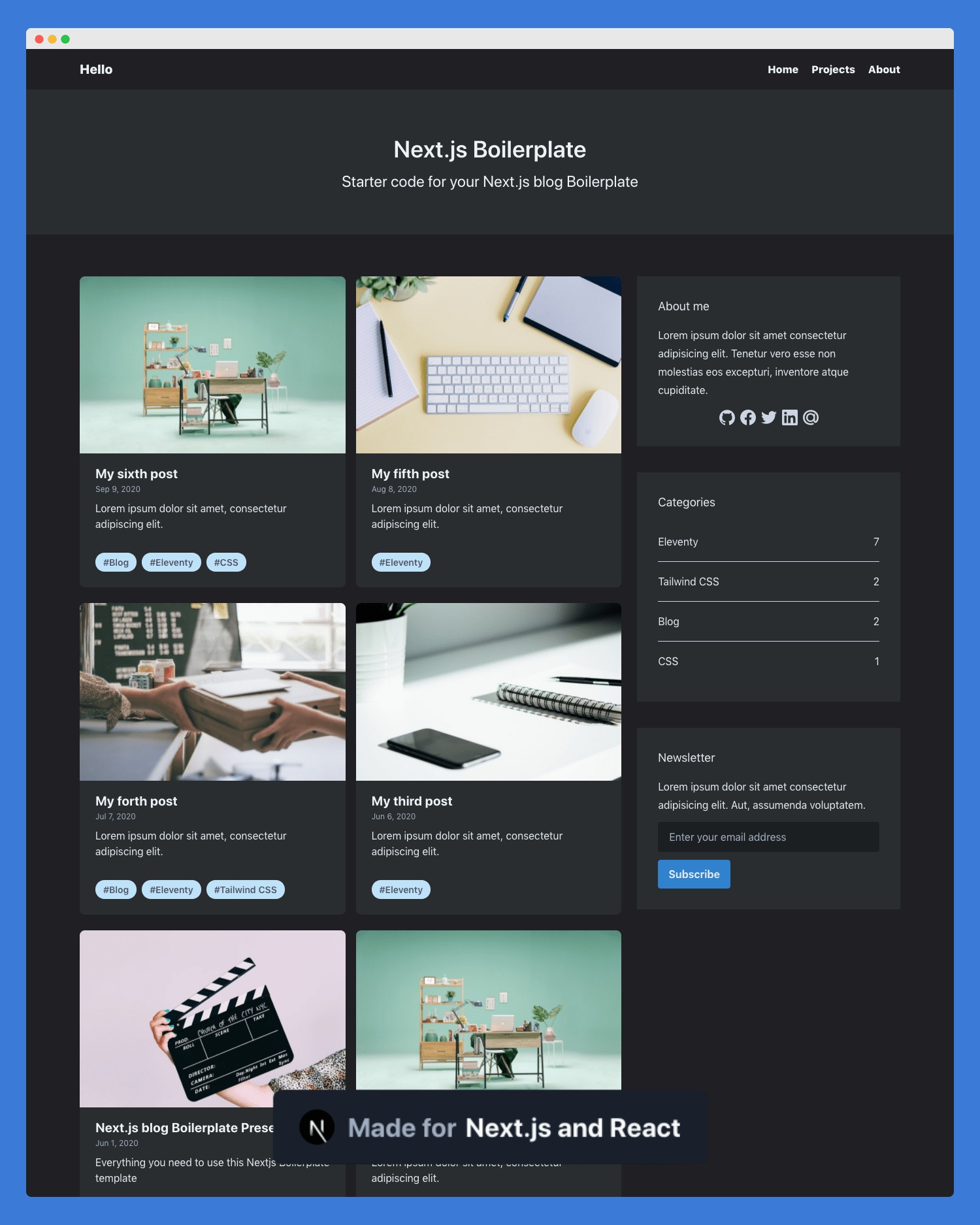 Blue Dark Nextjs Theme is dark theme for your personal blog. A beautiful two-column blog theme: one column for the content and another column for the sidebar. Perfect for your personal website, blog and portfolio powered by Nextjs. For reference, Nextjs itself uses React.
Totally responsive, built for all platforms and screen size. Impress your readers with high quality and performant theme.
Built on top of Tailwind CSS, you can easily customize the theme. Blue Dark Nextjs Theme comes up with all files that you might need inside a project and documentation on how to get started.
Features
Blue Dark Nextjs Theme include a full list of features:
🎈 Syntax Highlighting with Prism.js
🤖 SEO metadata and Open Graph tags
⚙️ JSON-LD for richer indexing
📖 Pagination
⬇️ Markdown
💯 Maximize lighthouse score
Developer experience first:
🔥 Next.js for Static Site Generator
🎨 Integrate with Tailwind CSS
💅 PostCSS for processing Tailwind CSS
🎉 Type checking TypeScript
✏️ Linter with ESLint
🛠 Code Formatter with Prettier
🦊 SEO metadata, JSON-LD and Open Graph tags with Next SEO
Built-in feature from Next.js:
☕ Minify HTML & CSS with HTMLMinifier
💨 Live reload
✅ Cache busting
Philosophy
Minimal code
SEO-friendly
🚀 Production-ready
Screenshots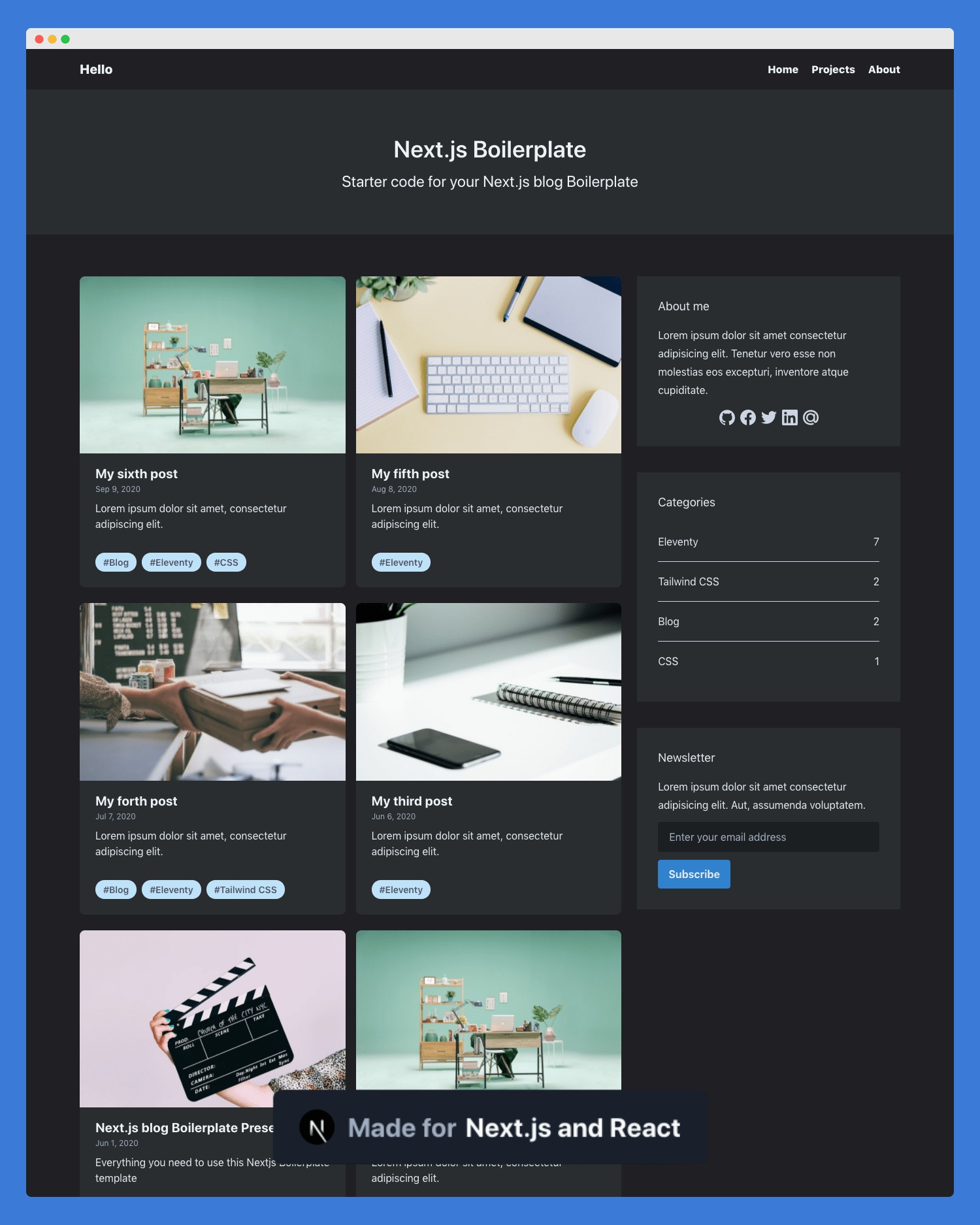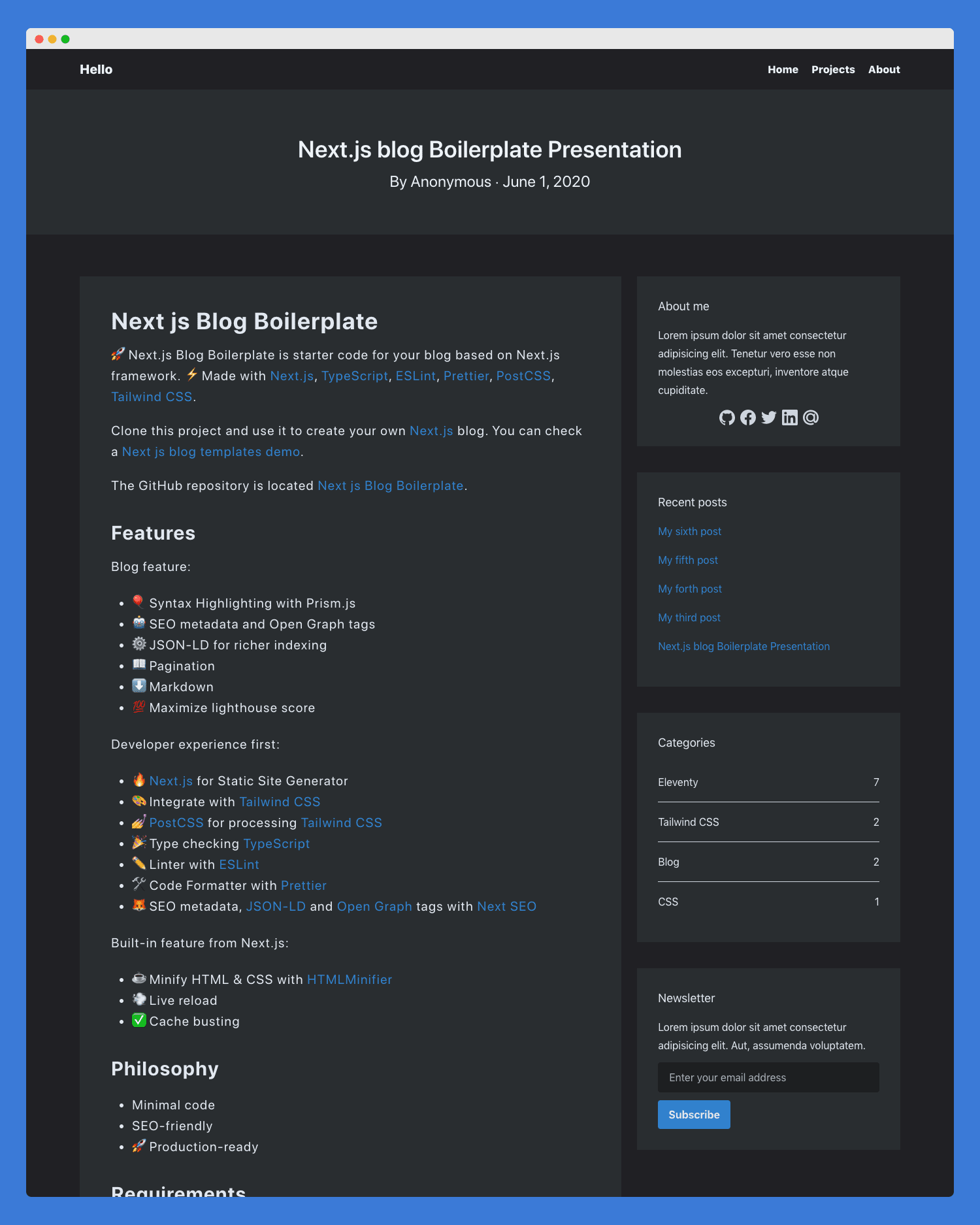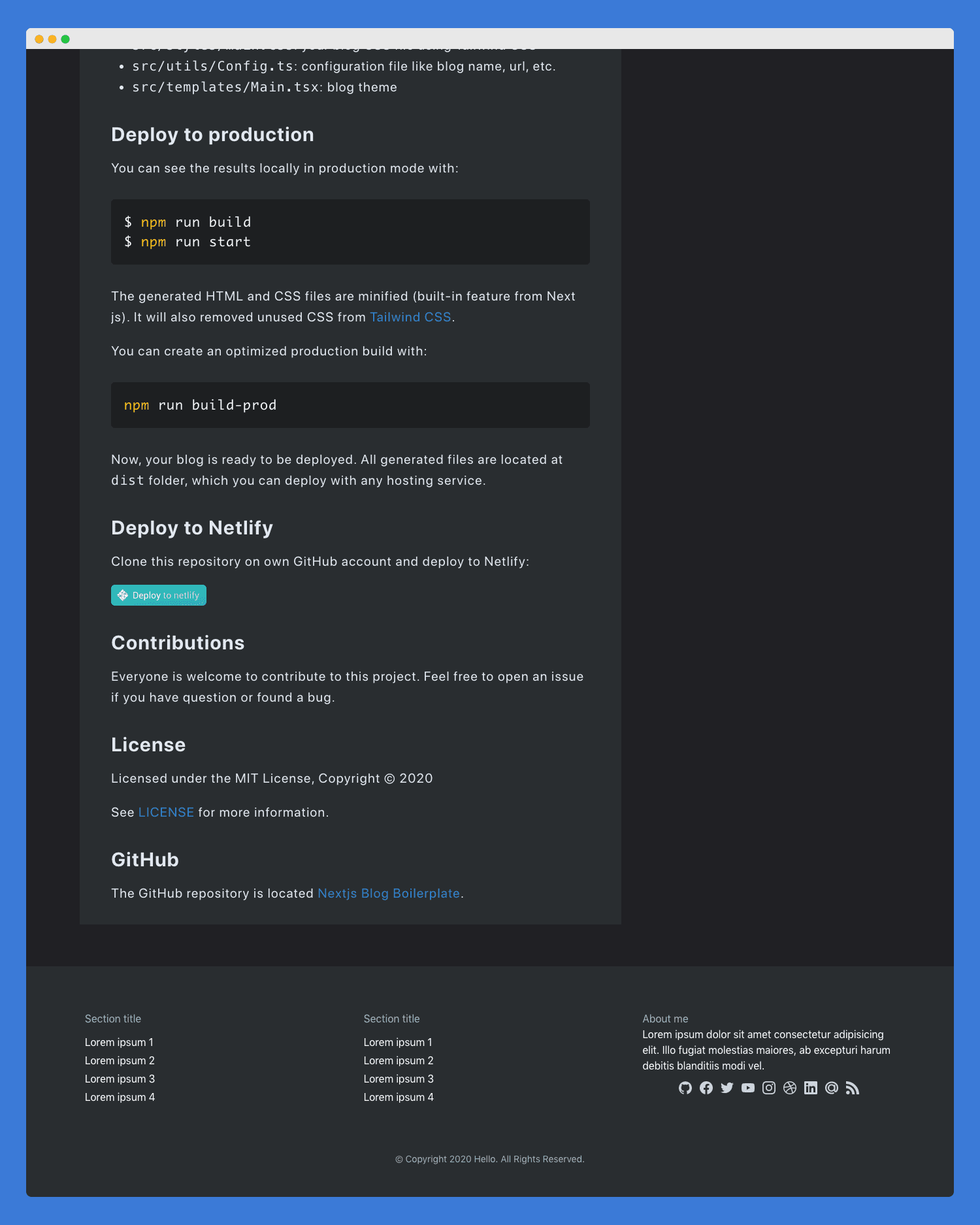 Support
We provide 6 months support.
☛ Questions are answered within 72 hours.
☛ Up to date with fixes and new features.