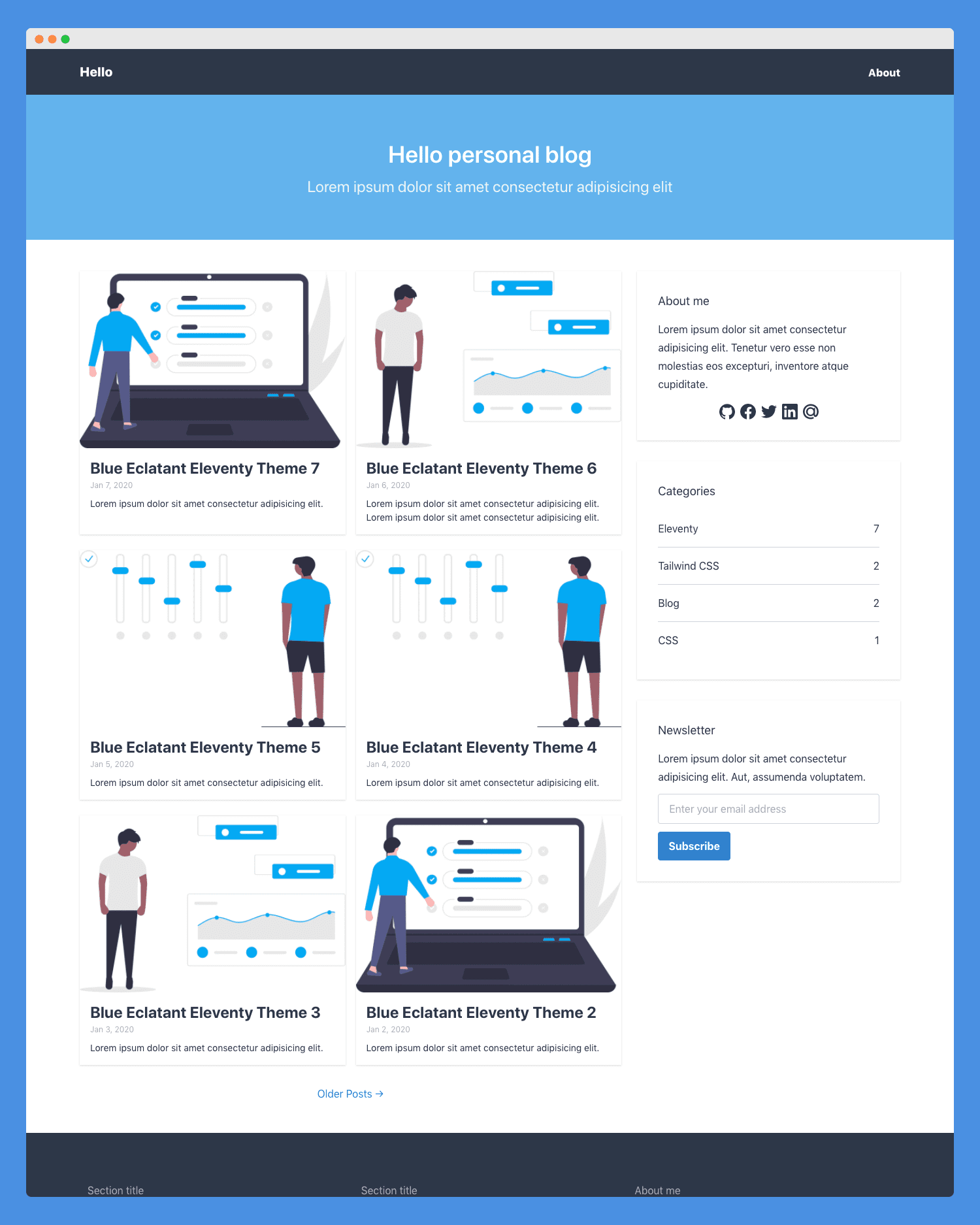 Blue Eclatant Eleventy Theme is clean and minimalist theme for your personal blog. A beautiful two-column blog theme built on top of Eleventy.js site generator. Super simple and responsive theme, great for your 11ty blog and give your site an awesome design.
Start writing for your blog in seconds and don't lose your time configuring it.
Built on top of Tailwind CSS, you can easily customize the theme. Blue Eclatant Eleventy Theme comes up with all files that you might need inside a project and documentation on how to get started.
Features
Blue Eclatant Eleventy Theme include a full list of features:
Philosophy
Minimal code (HTML, CSS & JS). Add what you need
SEO-friendly
🚀 Production-ready
Screenshots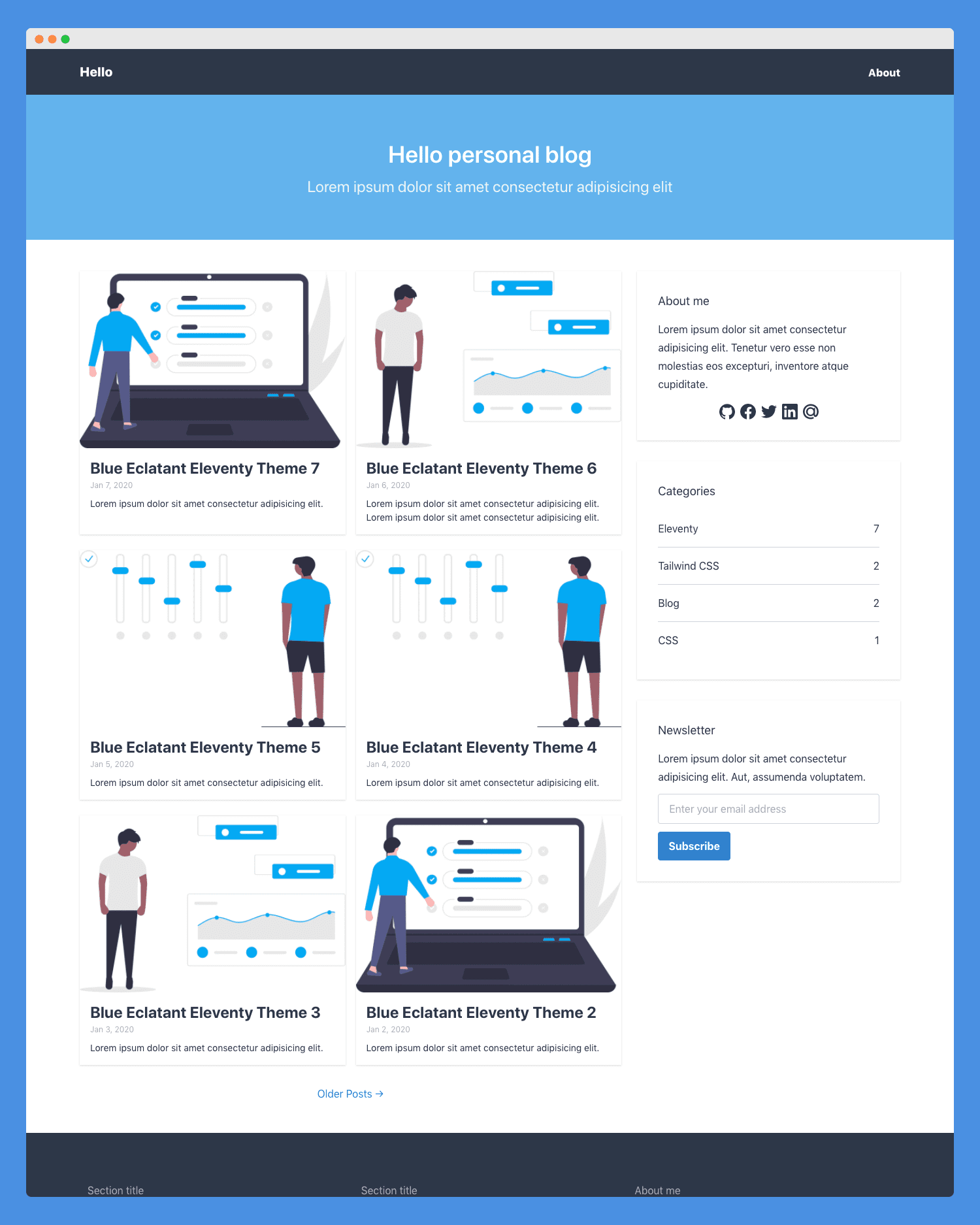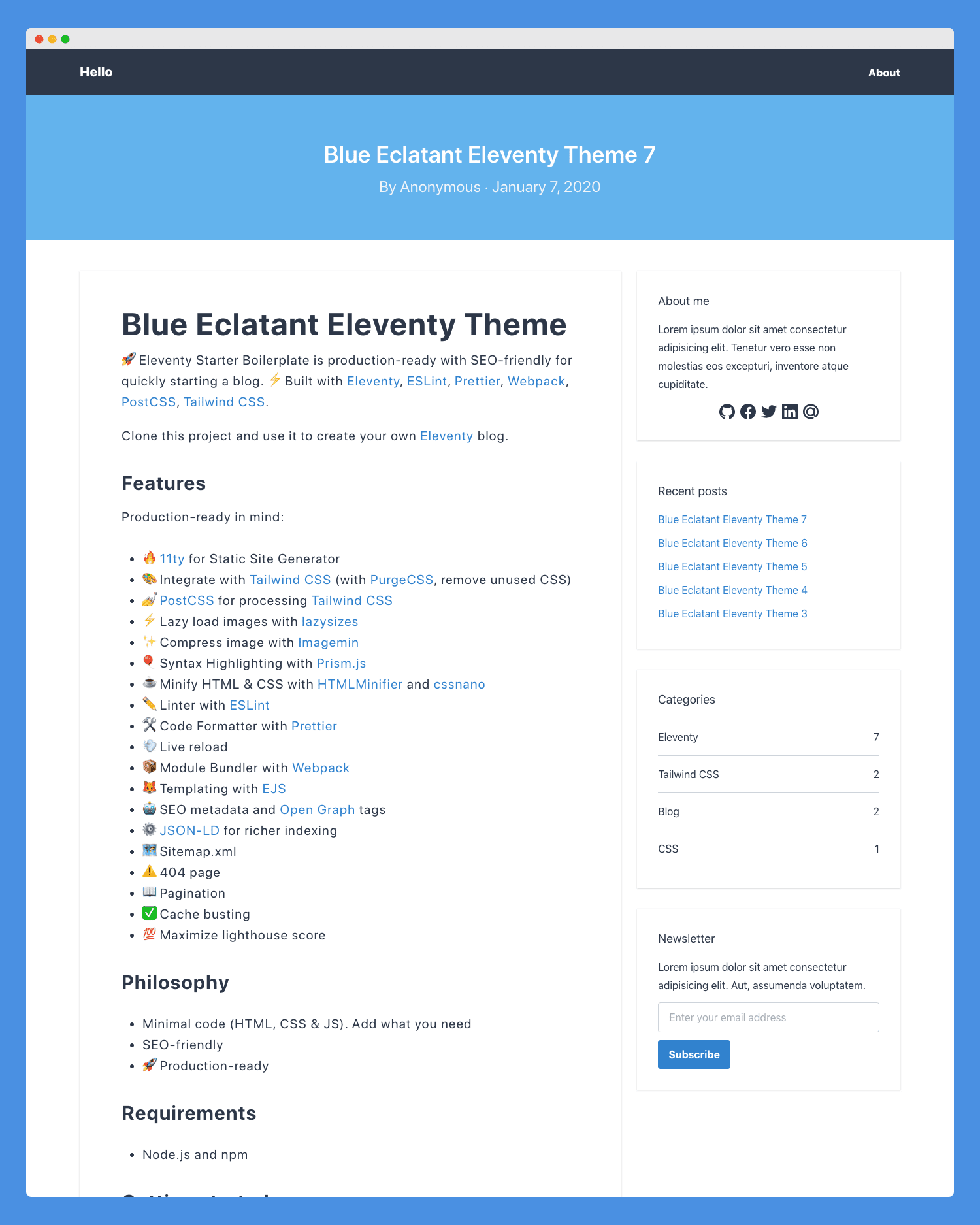 Support
We provide 6 months support.
☛ Questions are answered within 72 hours.
☛ Up to date with fixes and new features.
Find more 11ty themes
See more 11ty themes.